About us
The Architectural & Design Studio starts with a blank canvas, it undertakes responsiblity for every aspect right down to the budget, deadlines and the wow-factor
The Project
An holistic perspective
Bespoke furniture was never a luxury, it was simply the natural order of things. When a house was built, furniture was made for the spaces with a perfect sense of proportion. Those pieces frequently became family heirlooms. B.B. for Reschio has continued that natural tradition with every project it undertakes. Salvaging centuries old materials to make new furniture. Using architectural design to arrange space and furniture efficiently, with lamps to illuminate an area. During the process, discovering that these special pieces have become highly desirable objects; even heirlooms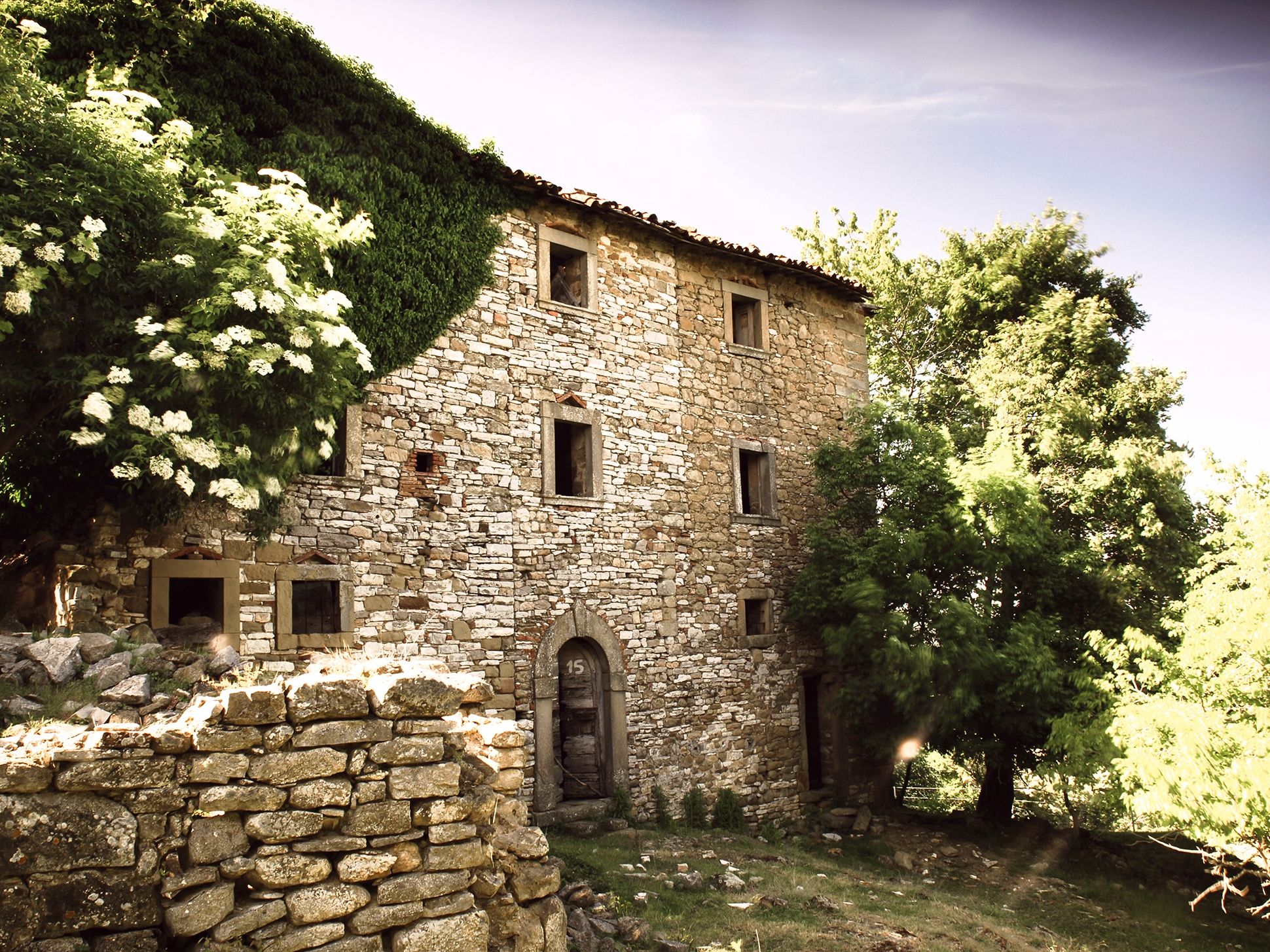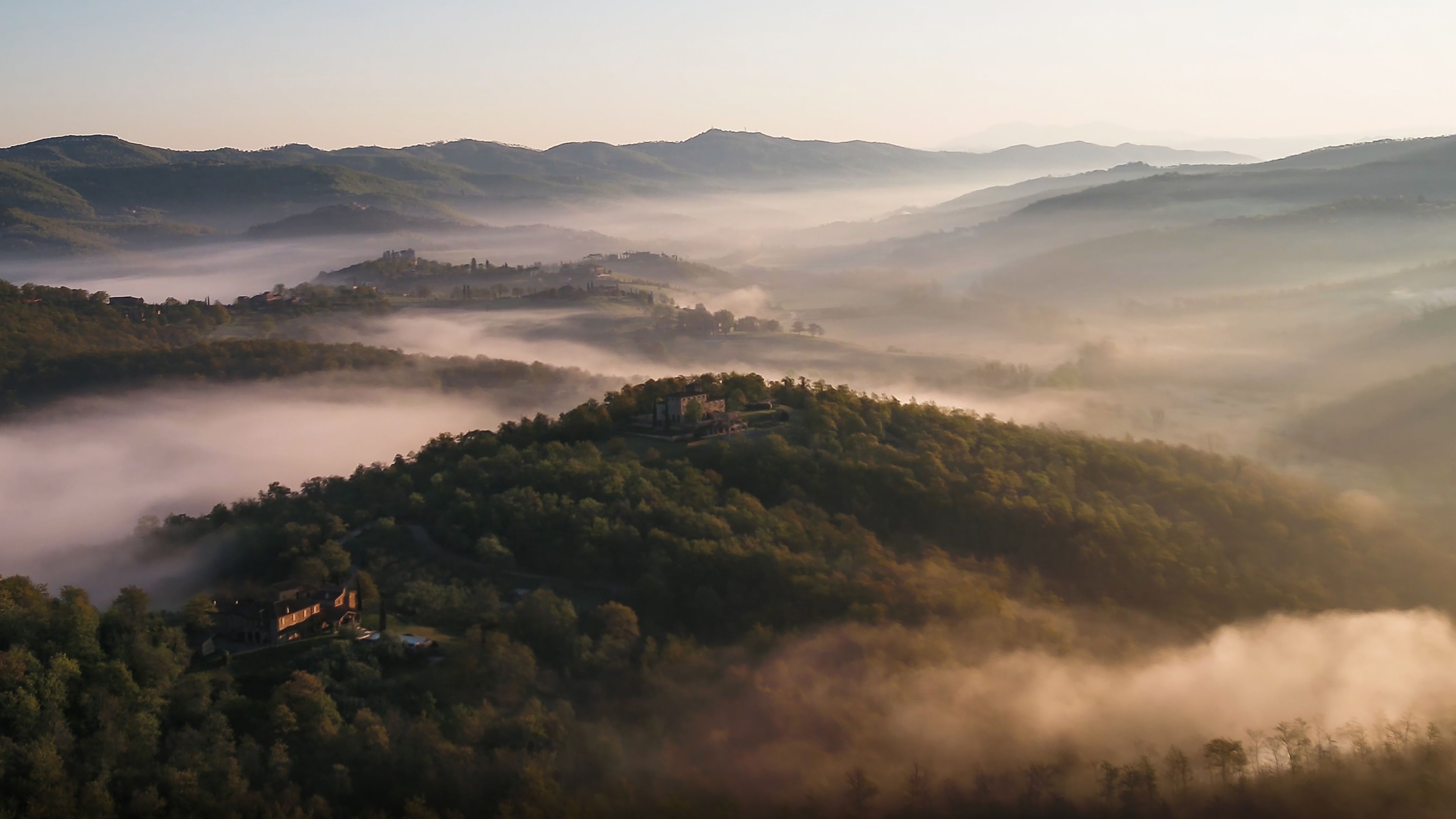 An organic approach to design
An ancient estate, a millennium-old castle, a forward-thinking family – and the singular aim of protecting and restoring an extraordinary corner of unspoilt Umbria. Reschio is 1,500 hectares (3,750 acres) of pristine wilderness, protected, restored and brought back to thrilling life by a dynamic family. A thousand-year-old castle meticulously restored and stylishly reimagined into a dazzling hotel. Private houses restored to the highest of international standards and tailor made to individual owner's needs
Discover Reschio Estate
03
Benedikt Bolza
ENHANCING THE WAY WE LIVE
"There is something about the 1930's that holds an allure for me. It is more than just the design of the period, which I love, the clean lines with slender, almost svelte-like silhouettes; it is a nostalgia for an era, for the way things were. My designs display more of a contemporary twist. My first light was the Poggibonsi lamp. I chose the name from the nearby town where artisans, responsible for my early prototypes, work. Together with my wife, Nencia, we created the faux vellum, which she hand-painted with natural pigments. Many of my designs have evolved through pragmatic necessity. When we lived in the castle and our children were babies in cots clustered near the kitchen fire for warmth, I designed a tall grate so that we could pile the wood in with no danger of burning logs rolling out. Since then, the fire grate has been incredibly popular with householders, as much for its practicality as its tall elegant shape. I have adapted it, some have brass and screws on the front another, as a spit roast or as BBQ with a covering grate to form a grill – but each modification was to enhance the way we live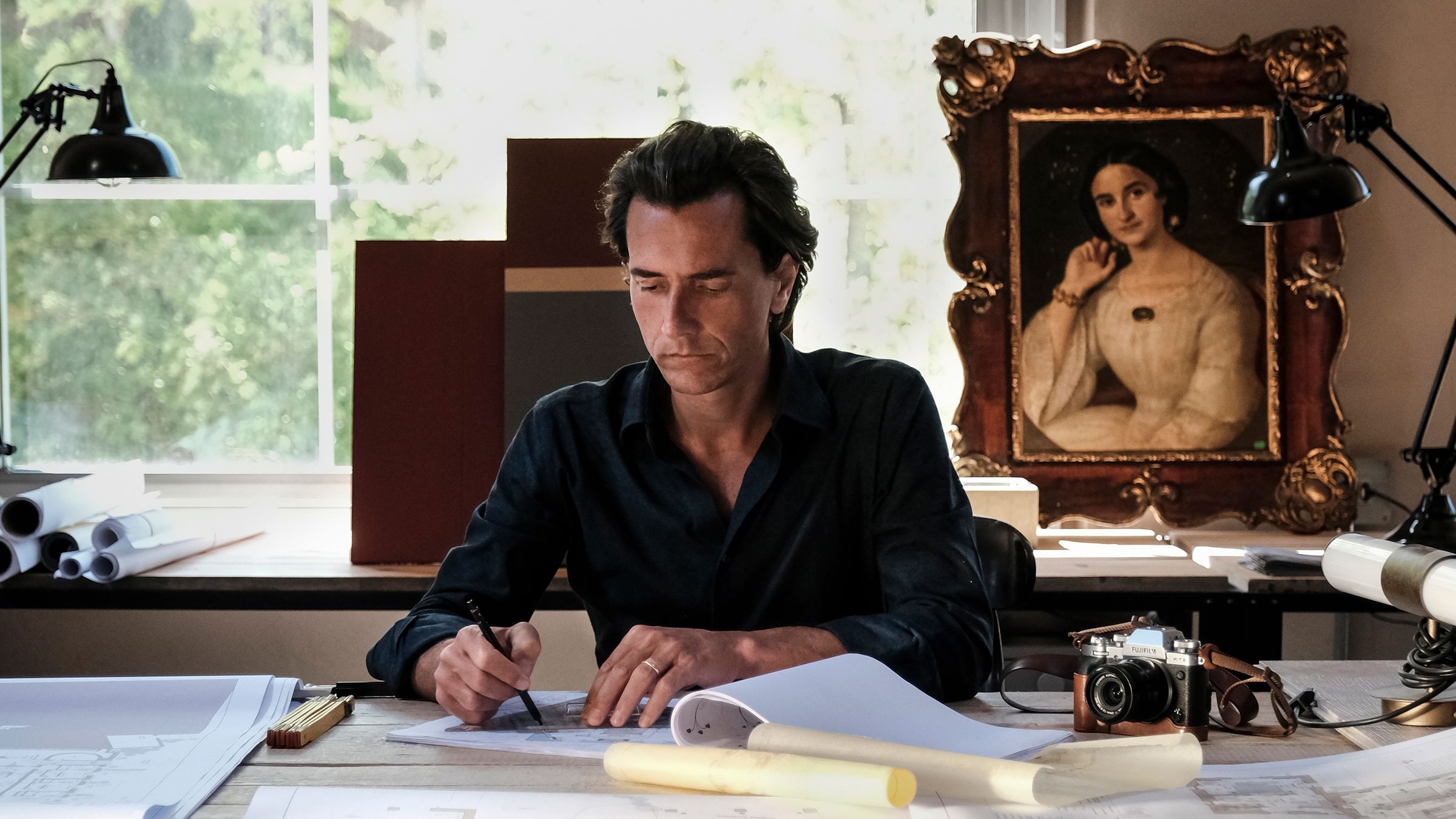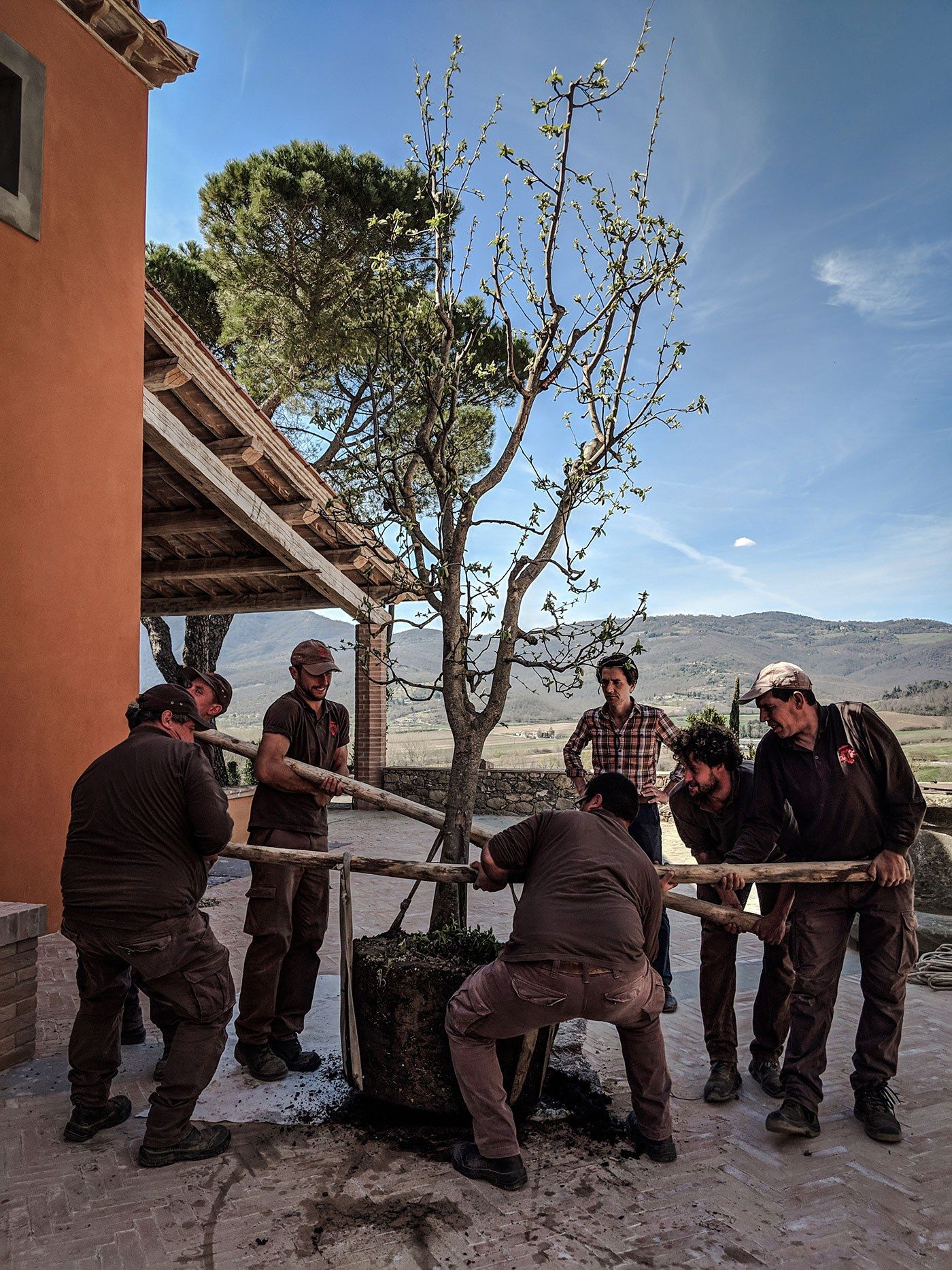 "Climate, wind, orientation of the sun, the stunning views, privacy, micro-climates within the estate: all these elements govern my principle of design. I live here and know the estate intimately, it is easy to consider every aspect when I take on a project at Reschio but, wherever I work, I apply exactly the same principles."
05
THE INSPIRATION for B.B. for Reschio
Dressing Table
Inspired by a time when grooming was part of the daily ritual and in grand houses, the lady of the house would sit at her dressing table with beautiful accessories such as silver hand mirrors, brushes, combs and perfume bottles would grace the scene.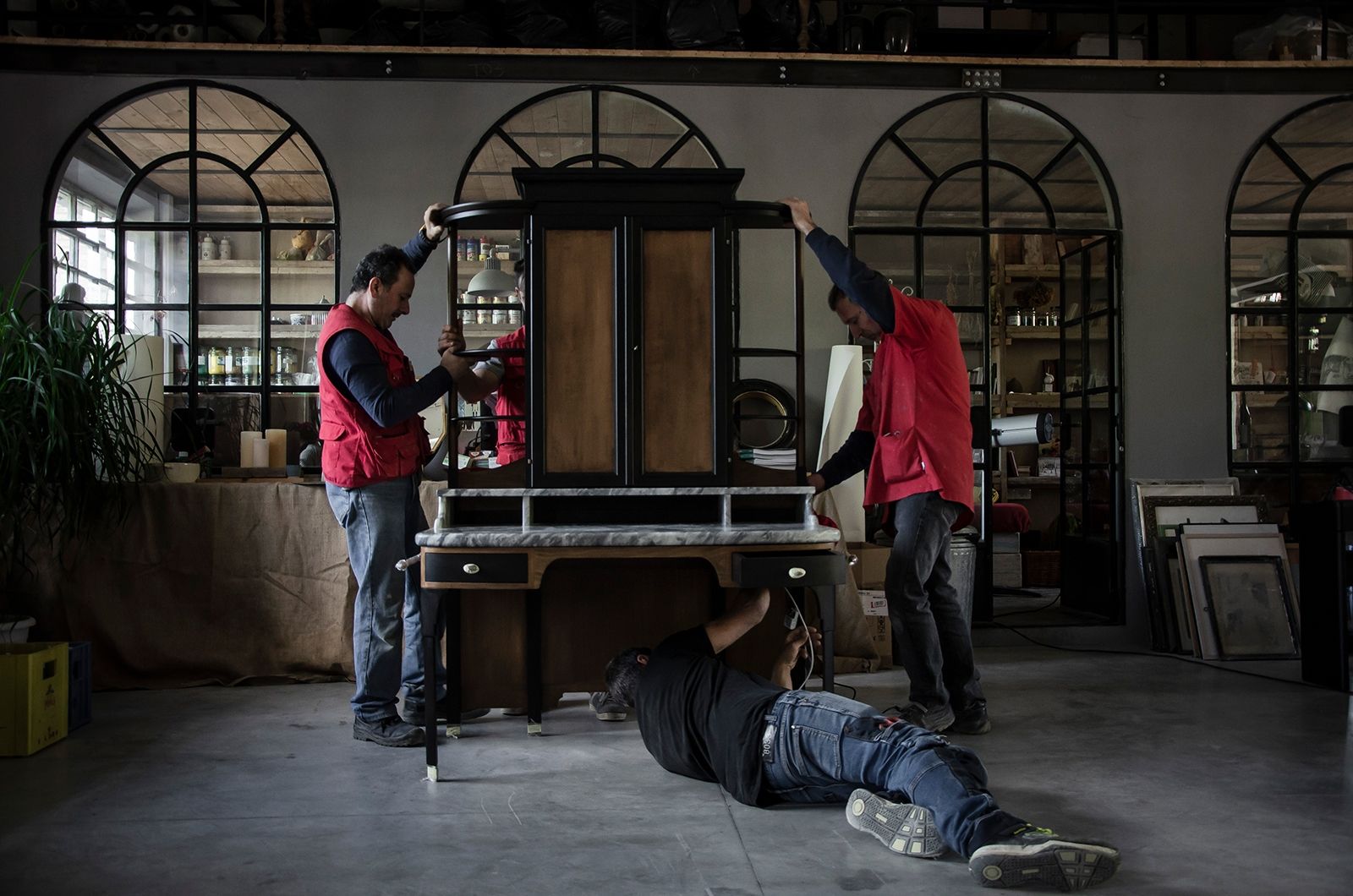 There was no better place to revisit this romantic era than our Hotel Castello di Reschio.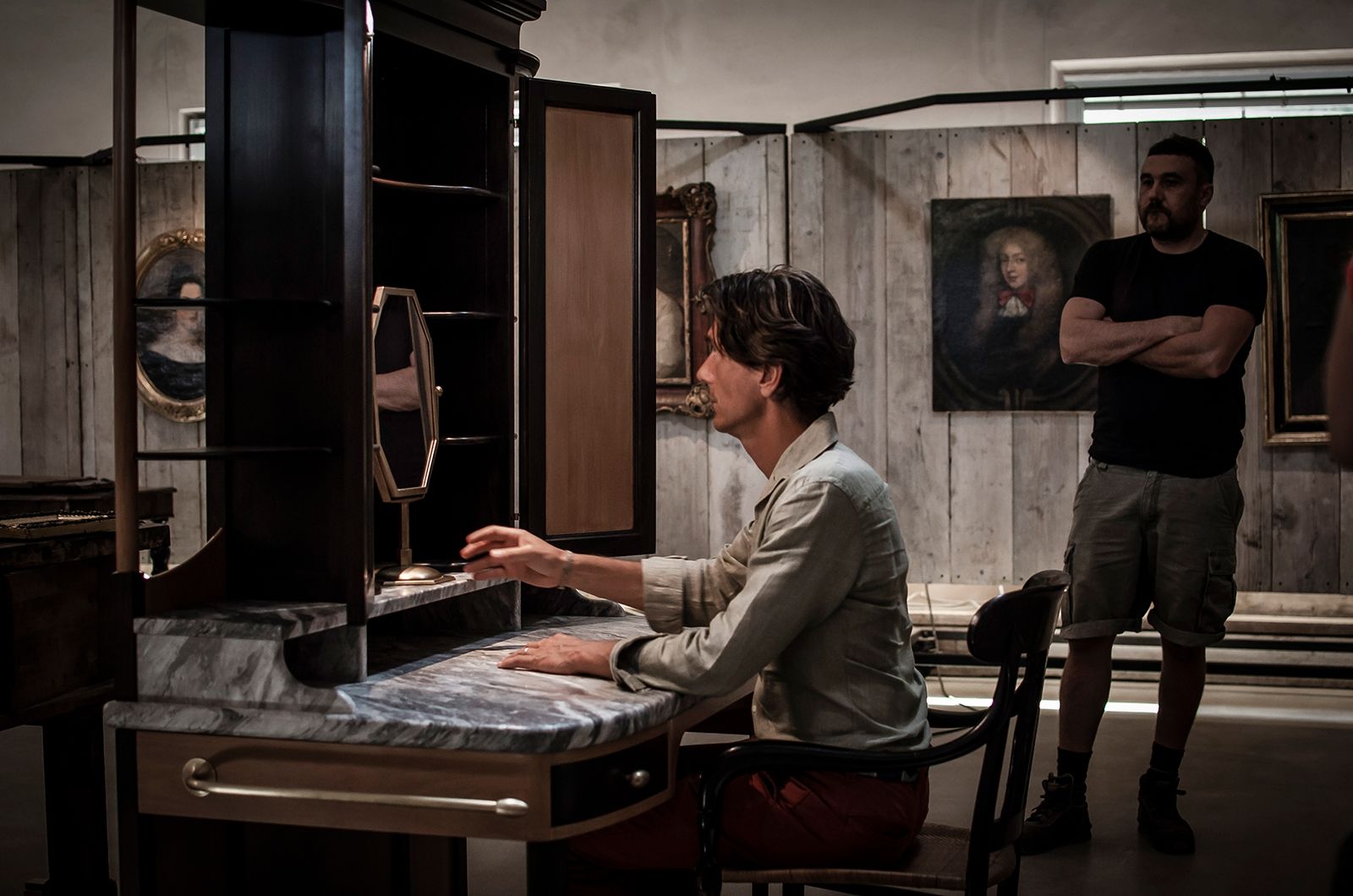 The real twist is that we have brought it up to date and made it more versatile. There are spaces to keep treasured items, watches and jewellery and places to display or keep things of sentimental value. It is such a flexible piece that there is nowhere better to sit and write a letter.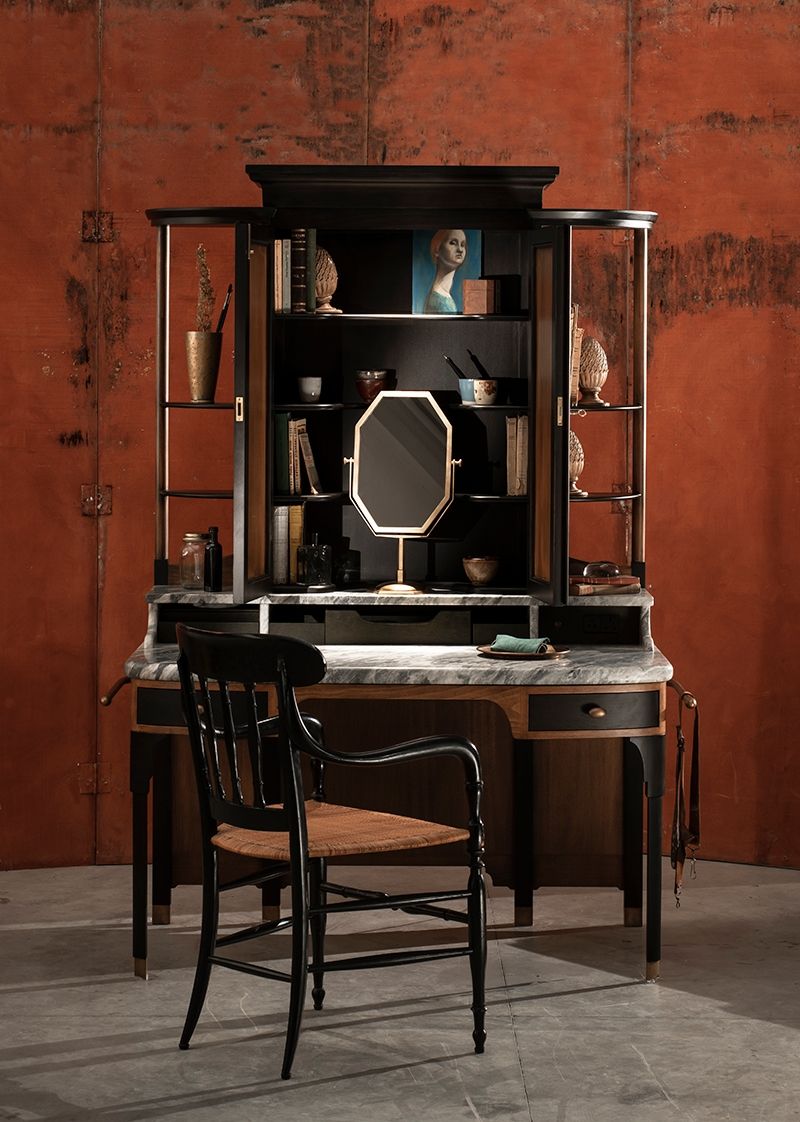 "I wanted to give a bedroom a functioning and practical solution for placing and storing objects, make up, health and beauty items"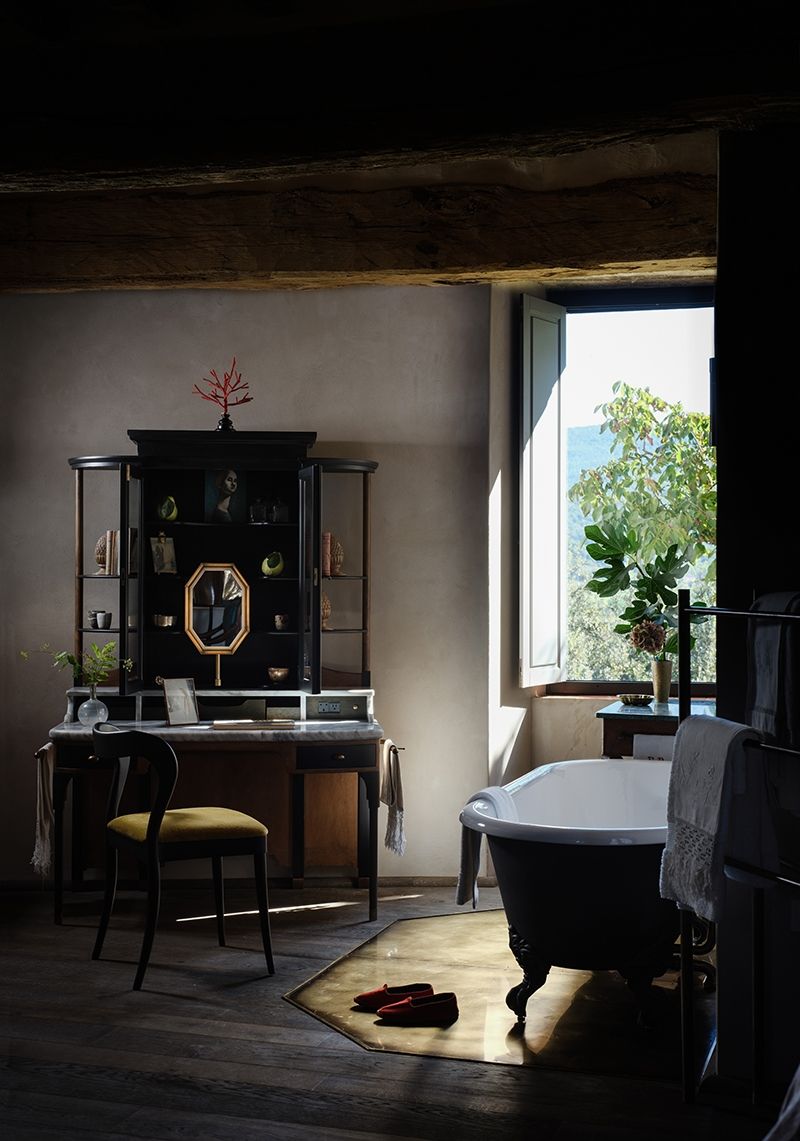 Poggibonsi
"There is something about the 1930's that holds an allure for me. It is more than just the design of the period, which I love, the clean lines with slender, almost svelte-like silhouettes; it is a nostalgia for an era, for the way things were. My designs display more of a contemporary twist.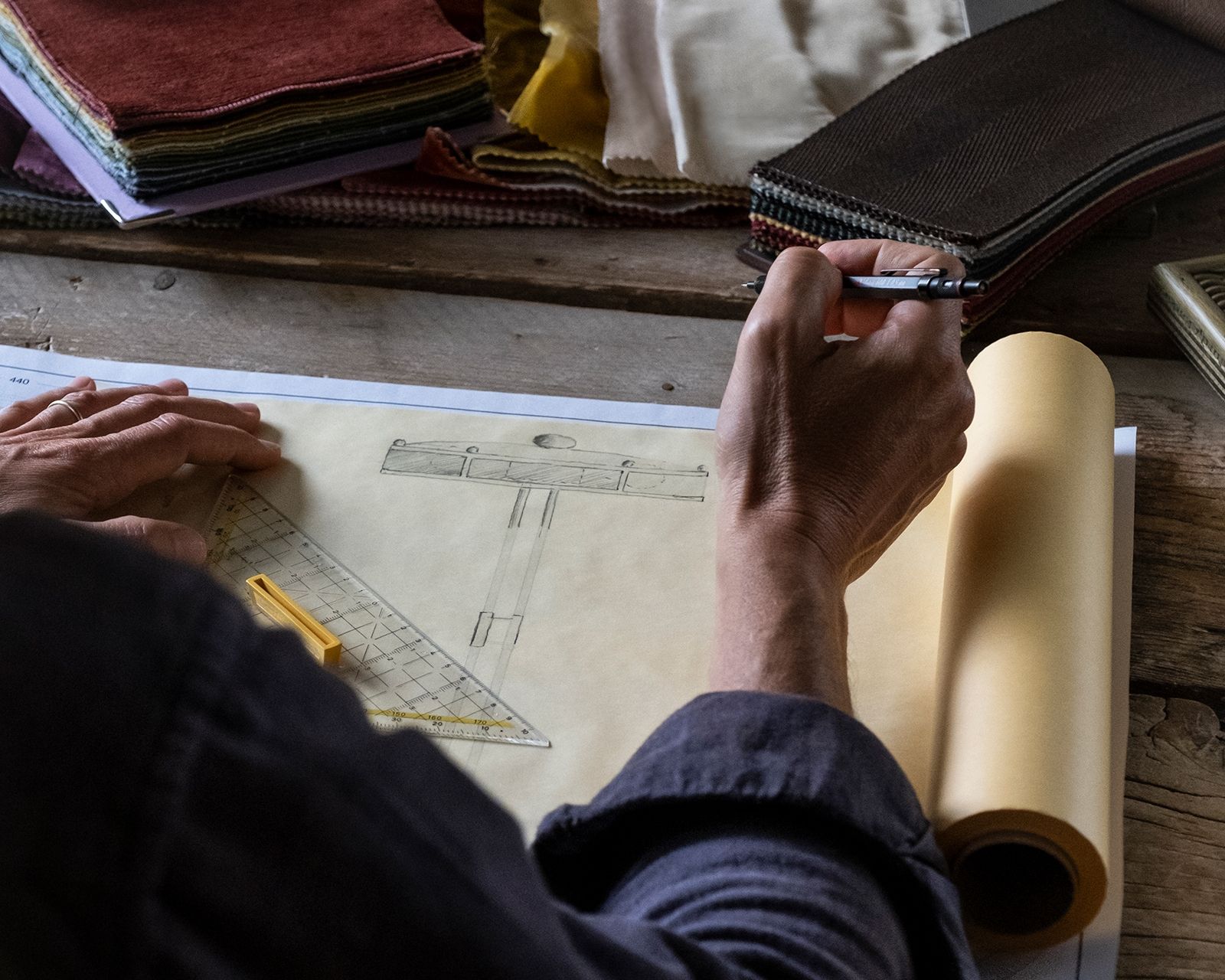 "My first light was the Poggibonsi lamp. I chose the name from the nearby town where artisans, responsible for my early prototypes, work. Together with my wife, Nencia, we created the faux vellum, which she hand-painted with natural pigments."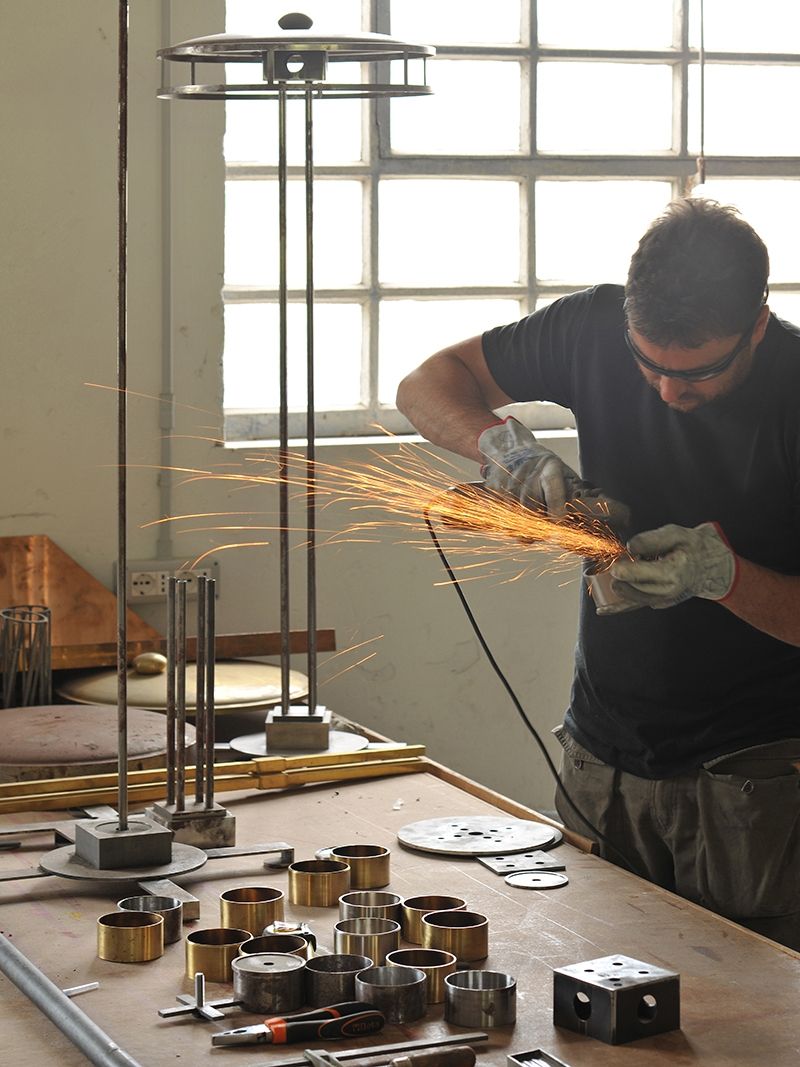 The early editions of the design adapts well between a table lamp and a standard floor lamp version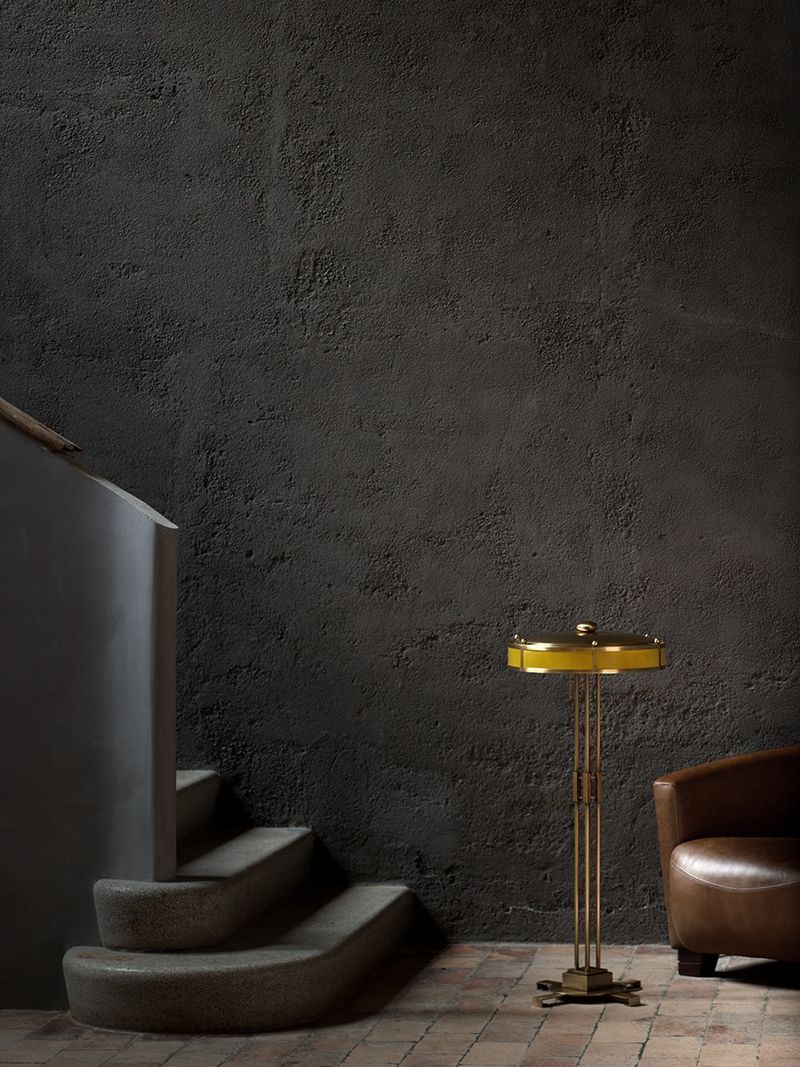 It is such a versatile lamp, as it is equally at home within an industrial design or a glamorous setting
07
Bolza Family
A unique combination of talents